When I first started 80 Day Obsession I was focused, I was ready, I was motivated and I was disciplined enough to make it to Day 50. And that's where my 80DO adventure ends.
What happened then? I got bored. My attitude suddenly changed and I had no desire to finish the program. This tends to happen when I start programs that only use dumbbells.
Who am I kidding? I tend to get bored pretty easily when it comes to workouts anyway – especially if I'm doing the same thing for much longer than 30 days. When it comes to Beachbody's home fitness programs I've tried most of them and I've managed to fully complete Les Mills Pump – which uses a barbell (program no longer available), ChaLean Extreme, 21 Day Fix and Body Beast. I think that's it?
That was major for me!
Before I talk about why I quit, I like to be positive so I'm gonna start with what I really did like about the program.
What I Liked About 80 Day Obsession
It was something new to do! I feel like Beachbody hasn't been coming out with new programs at a very fast pace so this was new and exciting.
I liked 21 Day Fix, 21 Day Fix Extreme and Hammer & Chisel (all with the same trainer as 80DO – Autumn Calabrese).
I loved the focus on abs. I'm terrible at doing ab work. I liked that many moves incorporated abs and there were also many new-to-me exercises to try and that I've continued to use in my other workouts.
I loved using sliders for ab workouts! HOLY for a different way to train those suckers. Sliders are legit.
Learning new ways to train different muscle groups.
Why I Quit 80 Day Obsession On Day 50
I got tired of using only dumbbells. I really like to challenge myself and the strain of heavy dumbbells on my wrists just doesn't work for me long-term.
Too much talking. I don't like hearing too much talking for most things in life – especially my workouts. Of course I could listen to music instead or do the workouts on my own, however… please go back to reason #1.
I got tired of using the fitness loops. They were used a LOT in Phase 1, not quite as much during Phase 2.
I hated the Total Body Core workouts. Every single one. Like would literally swear and eventually walk over to the Xbox and turn off the damn workout kind of hate.
It's okay to not finish a workout program. If you're bored and dread the workouts it might time to switch to something else and that's okay!
Lately I've gone back to Thinner Leaner Stronger workouts and I love the simplicity of them.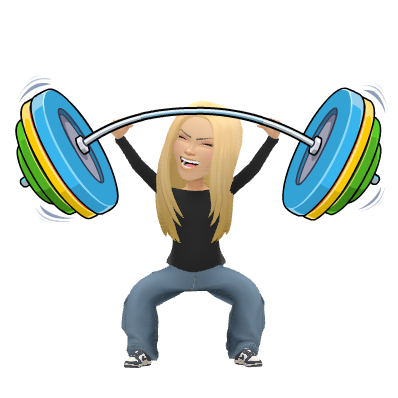 Let's see how many days this program lasts. Ha!
xo Mindi